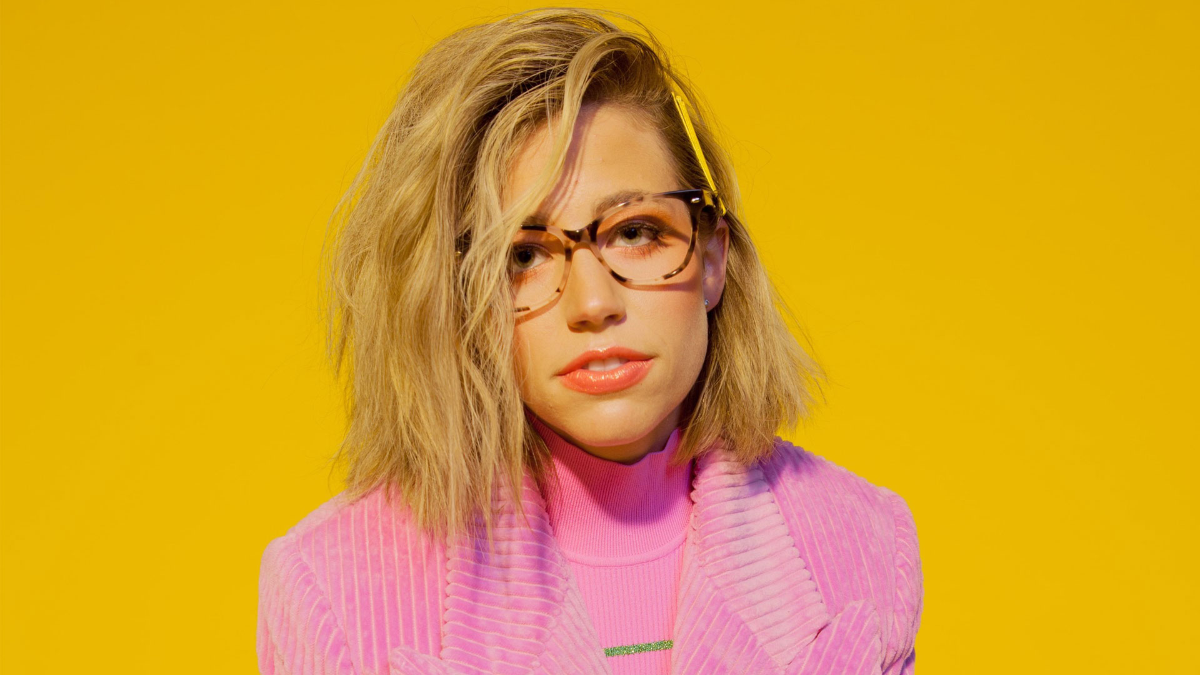 FPC Live Presents
Josie Dunne
Doors:

6:30 pm

/
Show:

7:30 PM
High Noon Saloon
$10 ADV/ $12 DOS
Ages 18 and Up
It almost feels inevitable that Josie Dunne would become an artist of some kind. Although the musician and songwriter now calls Nashville home, she grew up in the suburbs of Chicago in an art-loving family. Everyone in Josie's family creates. Her sister is a dancer, her older brother is a painter and her younger brother is a graphic designer and actor. For Josie, expression comes in the form of sincere, fun-loving pop music.

She knew early on that music was the right career path for her to pursue, and she began flying to Nashville every month during high school for writing sessions with various producers and co-writers. It was through these sessions that Josie began to understand what sorts of songs were right for her.

"I was writing with the who's who of songwriters," Josie says. "My idols. It was a really cool way to start writing and it helped me find my own style. I owe a lot of my development to my co-writers. Overall, I think Nashville is a really cool place to come into your own. More pop music is coming out of Nashville now and it's exciting to be part of writing those rules. The community I've felt here is a huge part of who I am now."

For her first EP, "To Be The Little Fish," Josie had a few specific goals. She wanted to capture the Motown-era music of her childhood, proving that soul music could feel cool again. The songs should feel modern but embrace those older influences, especially the use of horns. Josie worked with several collaborators, including Nathan Chapman (Taylor Swift, The Band Perry) and Amy Wadge (Ed Sheeran, Birdy), and got to lay down vocals for "Cool With It" at Nashville's legendary Blackbird Studios. "Old School," a fun, bubbly number, is the beating heart of the EP. When Josie laid it down she felt like she's tapped into something essential and the other five songs came from there.

"It's the first one we had where it was like 'That's it!'" she notes. "It's been the centerpiece of what I've been writing since then and dictated what I wanted things to sound and feel like. I think love songs are super important. But a lot of them are about tainted love – and I've got my fair share of tainted love songs – but there's something amazing about a song that's super happy. That's what I wanted to accomplish with 'Old School.' That's a reflection of who I am. Life is good. There isn't really much reason to complain. I believe everything I sing. There's truth in all my songs, but hopefully in a way people haven't heard yet."

There's a nerdy vibe embedded into the tunes, too, and Josie's the first to admit that. She's passionate about what she loves and she cares about things unabashedly. She loves learning, in any form, and that sensibility comes out in the lyrics. Her music isn't just about being cool; it's about being yourself and being authentic. Watching documentaries, movies and TV shows, and listening to podcasts has helped Josie understand that it's essential to create an immersive feeling with her art. She brings in a lot of visual components onstage (as well as a live trumpet she's been learning to play) and she hopes her music takes you somewhere special.