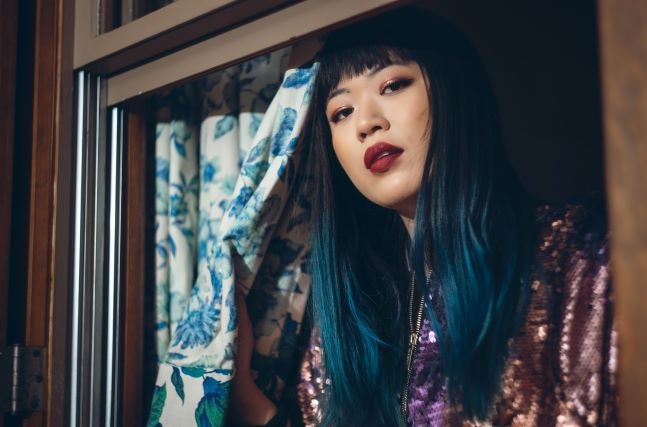 High Noon Saloon Presents
Anna Wang
Immortal Girlfriend
,
Dashcam
Doors:

2:30 pm

/
Show:

3:00 PM
High Noon Saloon
$6 ADV//DOS
Ages 18 and Up
Anna Wang
Anna Wang, a classically trained pianist, makes atmospheric pop that evokes the likes of Lorde, the Postal Service, or Charli XCX. A four-on-the-floor beat, a shimmery synth hook, a jangly guitar loop, a lilting vocal melody — all are second nature for the versatile singer, songwriter, instrumentalist and producer based in Madison, Wisconsin. Beat for beat, hook for hook, Wang makes music that will get stuck in your head.

Immortal Girlfriend
Immortal Girlfriend is an electronic brother duo of William and Kevin Bush from Milwaukee Wisconsin. Winner of 88.9's 2018 Radio Milwaukee Music Awards "Band of the Year." Immortal Girlfriend is thoroughly immersed in their niche of retro inspired electronic music. Moving vocals croon over infectious baselines, balanced with atmospheric tones.

Dashcam
Donny Jankowski, better known as synth-pop artist Dashcam, is a Milwaukee-based music producer, song-writer and co-founder of the NiceFM artist collective.
Initially releasing music through indie labels in late 2014 (Future City, Gloss Records), Dashcam quickly established himself as a dreamy remixer (Ggoolldd - Gold (Dashcam Remix)), glitzy new-wave producer (No/No - TwentySomethings EP), and introspective collaborator (NiceFM Compilation series). With an eye and an ear for stylized, digitized sound design, he earned the title Best Electronic Artist in the Shepherd Express 'Best of 2018' following the release of his Dreamwave EP.
During live productions, Dashcam enlists friend and fellow NiceFM visualist JakeVS to incorporate an enthralling, vintage-tinged video performance to further envelope listeners in a neon-glow narrative of past days that might have been.