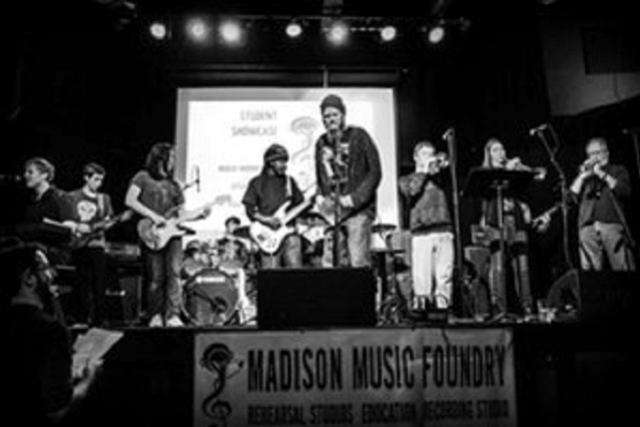 Madison Music Foundry's Student Showcase
Doors:

10:30 am

/
Show:

11:00 AM
High Noon Saloon
$5.00
All Ages
Doors: 10:30am
Show: 11:00am
$5 suggested donation
All Ages
Students will perform on the stage at the High Noon as part of our Student Jam, Rock Workshop, and Foundry Performance Shop program. Please help us promote this performance by inviting friends on Facebook!
-ROCK WORKSHOP
This is the culmination of the Foundry's summer session of the program that forges student rock bands to write, record, and perform. These awesome bands have been working hard (and having fun) every day for two solid weeks preparing for this, their big gig! For more info:
http://madisonmusicfoundry.com/education/programs/rock-workshop
-STUDENT JAM
Student jammers will come together for the very first time to play on stage, before your very eyes and ears! This time our theme is...
THE EVOLVING STUDENT JAM!
We've been holding the Student Jam for more than a decade now, and have seen many shifts in our lesson program. In the early days we barely had 100 students and most were guitarists and drummers. We now have nearly 600 students learning numerous instruments and styles. The Student Jam is still primarily a rock/pop oriented performance, and so with that in mind we picked these songs to represent our evolving student body here at Madison Music Foundry.