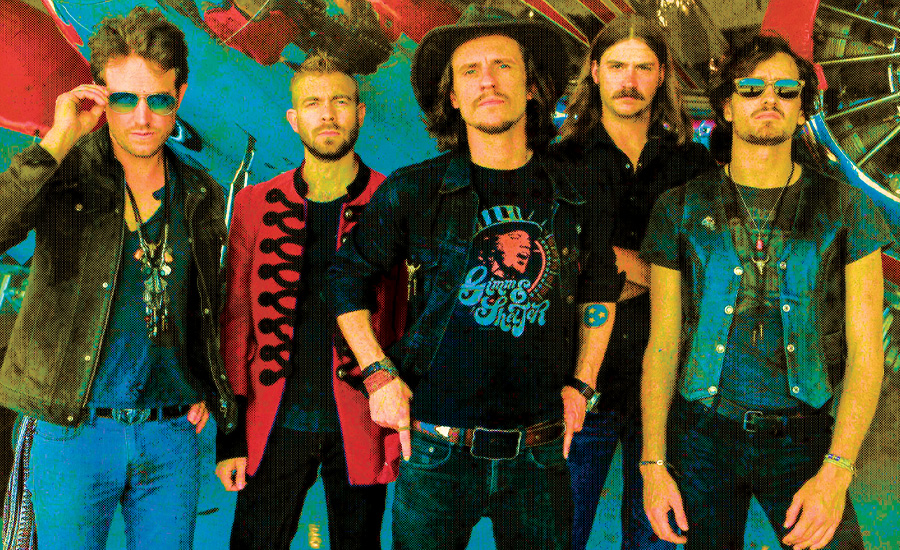 High Noon Saloon presents
Flying Buffaloes
Railhopper
,
Kevin Presbrey
Doors:

7:00 pm

/
Show:

8:00 PM
High Noon Saloon
$7 ADV // $7 DOS
Ages 21 and Up
Flying Buffaloes
"Twenty-four hours, eight days a week. I haven't had a shower, and no time to sleep, but I gotta keep movin'. I gotta keep groovin', day by day," sings Jordan Harazin, whose country-steeped vocals weave through a collage of southern funk and overdriven Rock 'N' Roll on Day By Day, Flying Buffaloes' first single off of their debut full-length, Loaded & Rollin'. Harazin's line perfectly reflects the band's current sentiment. The Buffalo boys have been touring steadily since the release of their 2017 EP, Taking Off. Their past year has been a whirlwind of road dates intermingled with honky tonk sets on Lower Broadway and original club dates in their hometown of Nashville, TN. The band's success would not have been possible without the confirmation of "permanent United States resident" status for co-lead vocalist and Berlin, Germany native, Johan Stone. Stone's two-year struggle emigrating from Germany to the US became the driving force for many of the songs and thematic material on Loaded & Rollin'.
RailHopper
RailHopper is a brand new power trio from Madison, WI that plays a high energy mix of Honky Tonk and Southern Rock. Drawing on the high level of musicianship of it's members, RailHopper keeps the party going, dance floor jumpin' and always delivers a powerful live experience.
Kevin Presbrey
Often times you hear about things or people coming undone or falling apart. For singer-songwriter Kevin Presbrey, he strives to keep a positive outlook on such matters. The feeling for his new songs are about togetherness - or "falling together." Where his first solo EP, "Dust Unto Dust" was centered around picking up the pieces following the sudden passing of his father, this album is a reflection of his frame of mind as life moved forward with his father there in spirit.