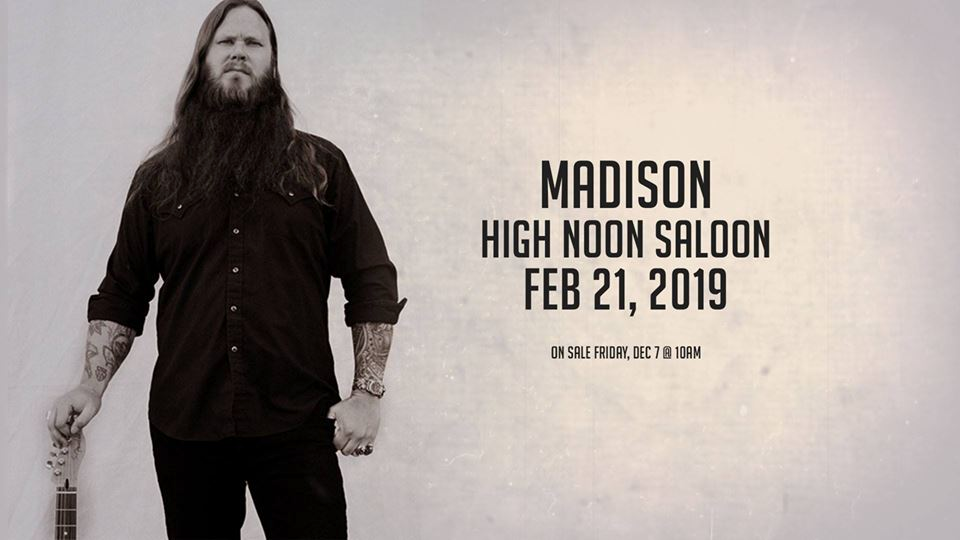 FPC Live Presents
Whitey Morgan - MOVED TO MAJESTIC
Doors:

7:30 pm

/
Show:

8:30 PM
High Noon Saloon
$21.25 ADV // $75 VIP
All Ages
WHITEY MORGAN
A native of the economically depressed city of Flint, Michigan, Morgan practically bleeds straight into each of the album's 10 songs, making for a kind of rough-and-tumble honky-tonk noir record that can pack the dance floor while doing Bukowski proud. Morgan opens the record at a loss -- "I gave up on Jesus/ When momma gave up on me/ So much for the family life/ It's just me and the whiskey," he growls in the album's opening moments -- and spends the rest of it fighting to keep the rest from being wrenched away, bottle by his side, fists clenched. "If I'm going down tonight," he defiantly sings, "I'm going down drinkin.'"

Credit most of the album's fighting spirit to Morgan's childhood in Flint. A teenager who, in his own words, "got my ass kicked on a daily basis," Morgan witnessed the toll the city's troubled economy took on the people closest to him. "I experienced Flint through my parents and relatives," he explains. "A lot of them lost jobs at General Motors, and I saw a lot of factories close and get torn down." Despite the turmoil, Morgan's family was close. "We never dwelled on the negative. My mom always had dinner on the table and my dad worked everyday for GM to make sure there was always food. They never let on that things were getting bad, ever. Growing up in Flint ignited the 'never give up' attitude I apply to every part of my life. That's what you learn when you grow up in that town. You also learn that you don't take shit from anyone, ever."
Morgan's certainly not taking any shit on 'Sonic Ranch.' On the grizzled, smoky cover of Waylon Jennings' "Goin' Down Rocking," he digs his heels in against anyone who would dare try to steamroll him. On "Low Down on the Backstreets," over staggering piano and glistening apostrophes of pedal steel, he's pushing back against a broken heart with country songs and dancing girls. And on the harrowing cover of Townes Van Zandt's "Waitin' 'Round to Die," he's staring down mortality with his jaw set and his eyes narrowed. "I have loved that song since the first time I heard it," Morgan says. "It's a dark masterpiece that looks in on a not-so-perfect, but not uncommon, life story. I did my best to put my own heart, soul and experiences into my version. I had a vision of making it sound as if it could be the score for the next Sergio Leone classic." Morgan achieved his vision; with its ominous, shadowy guitars and spectral lap steel, the song serves as the album's grim, potent centerpiece.