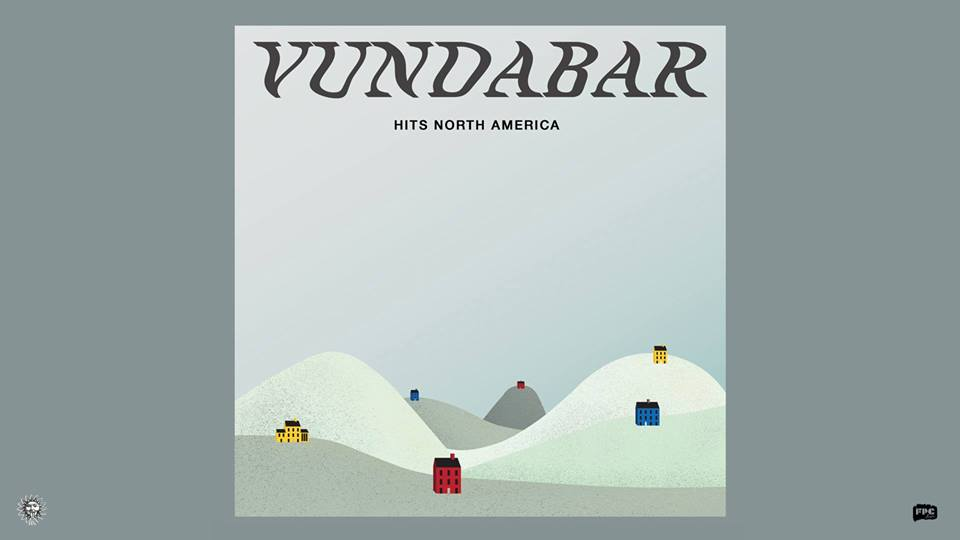 FPC Live Presents
Vundabar
Doors:

7:00 pm

/
Show:

8:00 PM
High Noon Saloon
$12 ADV // $15 DOS
Ages 18 and Up
Vundabar
There's somewhat of a paradox inherent in Vundabar's songwriting - a conflicting sense of nostalgia contrasted with the realization that they couldn't sound more current. The music they make feels like something that should have been heard a long time ago, while simultaneously continuing to forge ahead sonically. Vundabar's high energy live show is the stand out quality of this band and is an art they've undoubtedly perfected by touring non-stop around the country. Vundabar's shows never fail to be captivating, complete with infectious jams, guitar moves galore, intricate drum work, and humorous stage banter to top it all off, the band has become known for putting on an entertaining show.
Paul Cherry
Paul Cherewick, monikered Paul Cherry, came up during Chicago's garage rock golden age of 2014. Despite being in the thick of the DIY scene with up and coming bands such as Twin Peaks and The Lemons, Paul would abandon the all too familiar lofi rock sound of his first EP ͞on Top͟ and spend the next 2 years exploring the nuances of jazz and pop, finding his footing with a new sound. Paul Cherry has completely reinvented himself on his upcoming LP, Flavour. The first single, "Like Yesterday͟ sets the tone for the record as a brilliantly written, mid-tempo pop ballad. It would fit nicely as a modern addition to Paul McCartney's ͞Ram͟ or Todd Rundgren's "Something/Anything," or even Player's ͞Baby Come Back.͟ Paul Cherry crafts melodies on Flavour that sit at the intersection of 1970s yacht rock and Ariel Pink's lo-fi dream pop. Lyrically, Cherry touches upon millennial culture with references to love in the modern age, phone culture, and giving a conceptually new light-hearted twist to age old old themes of love lost, missed connections and polar political climates.
Slow Pulp
Slow Pulp is a band of four humans from Madison / Minneapolis.