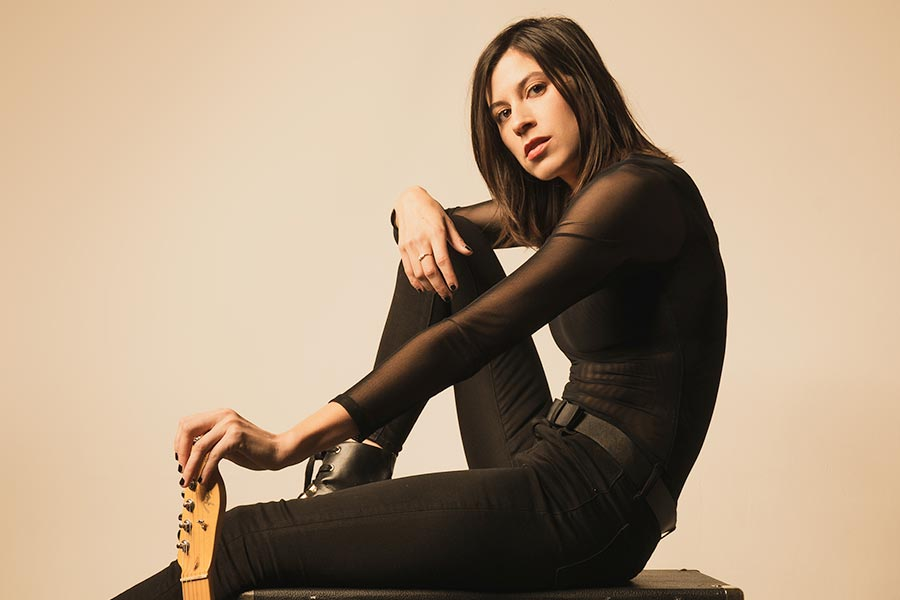 FPC LIVE PRESENTS
RESCHEDULED: Katie Toupin
Doors:

7:00 pm

/
Show:

8:00 PM
High Noon Saloon
$12 ADV // $14 DOS
All Ages
Katie Toupin has been rescheduled to 8/30/20. Your tickets are still valid for the new date.
If you cannot attend the new date, you have until May 31, 2020, to request a refund by contacting
TicketWeb Customer Service
at 1-866-777-8932 or
info@ticketweb.com
.
If you do not choose this refund option by May 31, 2020, your ticket will remain valid for the rescheduled date.
Thank you for your patience and understanding. We look forward to gathering and celebrating the live experience together soon.
Katie Toupin has spent the last three years undergoing a virtualmetamorphosis, emerging from the relative security of, "safety in numbers," as co-founder and one-of-four members of the popular indie folk band, Houndmouth andco-writer on the Triple A #1, "Sedona,", to spread her own wings as a solowriter/artist known simply as, Katie Toupin. Her solo debut album,"MagneticMoves,"releasedon June14threvealsa more personal and undeniably vulnerableside..Magnetic Moves takes its title from itsspellbinding opening track, a songthat's quietly defiant in its bending of reality. "It's about being bold and being brave,and using your magnetism to create the world you want to live in," says the L.A.-based singer/songwriter. "The whole album came from a place of wanting to becompletely direct, in a way I never felt I could before. I think it's important to letyourself show your heart like that."In the spirit of self-reliance, Toupin took the reins in producing MagneticMoves, her first full-lengthsince leaving acclaimed alt-country band Houndmouth in2016. Although she'd originally cut several songs with other producers, animpromptu recording session during a stop in Austin on her 2018 house tourinspired her to strike out on her own. "Every timeI'd tried working with otherpeople, it never turned out in a way that felt right to me," she says. "And then when Ifinally tried producing by myself, it felt so easy—I realized I knew exactly what Iwanted everything to sound like; I just needed the confidence to actually do it."