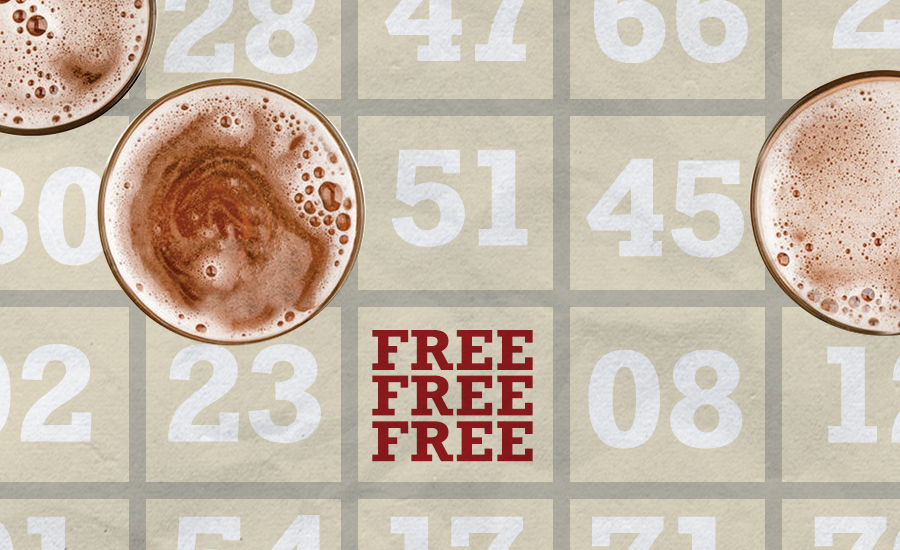 HIGH NOON SALOON PRESENTS
Bingo, Bourbon, and Beer: Win Concert Tickets + More
Doors:

6:00 pm

/
Show:

7:00 PM
High Noon Saloon
FREE
Ages 21 and Up
Monday, February 17, 2020
Doors at 6:00 PM / Bingo at 7:00 PM | 21+ | FREE
Hosted by the one and only, the legendary...
Kevin L Willmott II
Tired of the cold? Already have a nasty case of cabin fever? Just plain bored? Well we've got the event for you! Head down to High Noon and warm up with a heavy dose of BINGO, BOURBON, AND BEER!
Here's how it works:
► 10 Rounds of Bingo
► Receive a Bingo card with each beer or bourbon (or any beverage) purchased
► Show up as early at 6 PM, grab beverages and Bingo cards
► Bingo starts at 7 PM
► Each winner gets to choose one of the prizes below.
One pair of tickets to...
2/28 - Boombox at Majestic
3/5 - Railroad Earth at The Sylvee
3/7 - The Floozies at The Sylvee
3/10 - Of Montreal at Majestic
3/12 - Ward Davis at High Noon
3/29 - Tropidelic at High Noon
3/30 - The Murder Capital at High Noon
4/8 - Lil Smokies at High Noon
4/28 - Sebadoh at High Noon
⚡ $50
FPC Live
Gift Card (10th round grand prize)