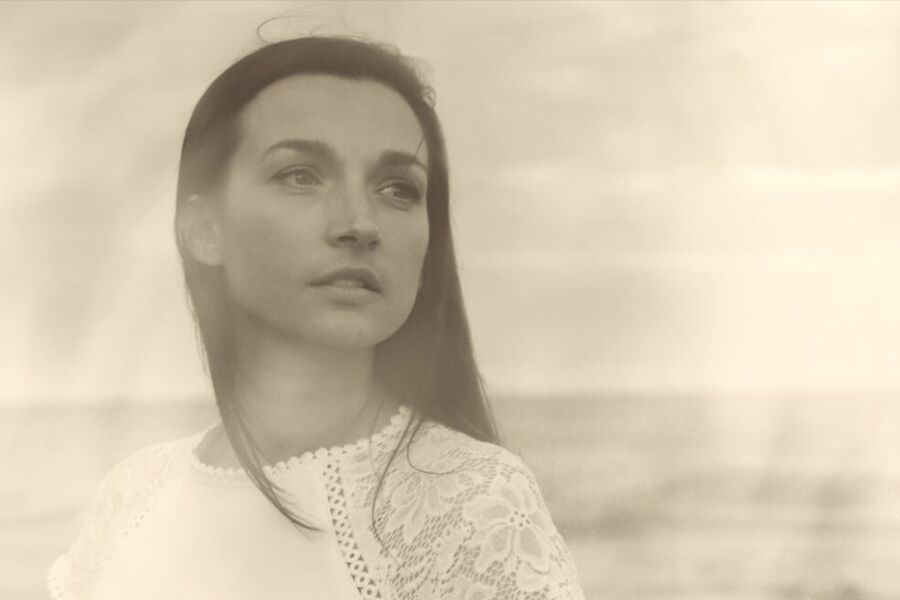 High Noon Saloon Presents
Carrellee - Album Release Show
Old Soul Society
,
Thomas Kivi
Doors:

2:30 pm

/
Show:

3:00 PM
High Noon Saloon
$7 ADV // $10 DOS
Ages 18 and Up
Three years ago, Madison/Twin Cities singer-songwriter Sarah Pray changed her artist name to Carrellee and began work on a full-length studio album. Come celebrate the Once There Was LP release with a full-band performance from Carrellee, supported by Madison Americana band Old Soul Society and opening with the lyrical folksongs of Thomas Kivi. This is a seated event with complimentary cake and special giveaways!

Carrellee
Wading in the gray waters between dream and reality, Carrellee's debut LP, Once There Was, unfolds much like a river's journey to the sea. Poignant and yearning vignettes rush with the warm strings of acoustic guitar, swells of pedal-steel and vocal harmony, and give way to moments of profound stillness and surrender. The 12-track epic also chronicles the songwriter's actual movement down river--a decade of songwriting, touring, and living, from Minneapolis, to St. louis (St. Louis), before returning to her home state of Wisconsin (Old Wisconsin). While deeply personal, the lyrics fleetingly take on the songwriter's experience working as an art therapist in a psychiatric setting. Drawing inspiration spanning genres and decades (Emmylou Harris, Etta James, Neil Young, Angel Olsen, Iron & Wine), Pray's mesmerizing vocal performance and lyricism give 'Once There Was' a timeless quality, and lay fertile ground for more records to come. Once There Was will be released on streaming platforms on February 21, 2020, with additional promotional and booking support from Gold Ship Records of Bristol, Tennessee.

Old Soul Society
Old Soul Society is a Wisconsin based group rooted in Americana with branches into Folk, Rock, Soul, Blues & more. Old Soul Society's focus on the craft of songwriting is displayed in the rich, textured musical layers they create to underscore the emotionally raw delivery of singer-songwriter Derek Ramnarace's introspective and heartfelt lyrics. These details combine into a powerfully stirring live performance that has been winning over audiences everywhere. The star is burning bright for Old Soul Society and only appears to be getting brighter with the release of their debut album "The Farmhouse Sessions"

Thomas Kivi
I grew up singing songs from a book called the "Songs of Believers"--dirges about a dreary world of woe. Redemption and satisfaction only in death. They are hymns sung in the Finnish Lutheran churches of Minnesota and Wisconsin that I grew up in. My songs bear their mark. I am indebted to many lyrical songwriters and self-taught musicians, but the existential questions and hymnal melodies come from that earlier time.