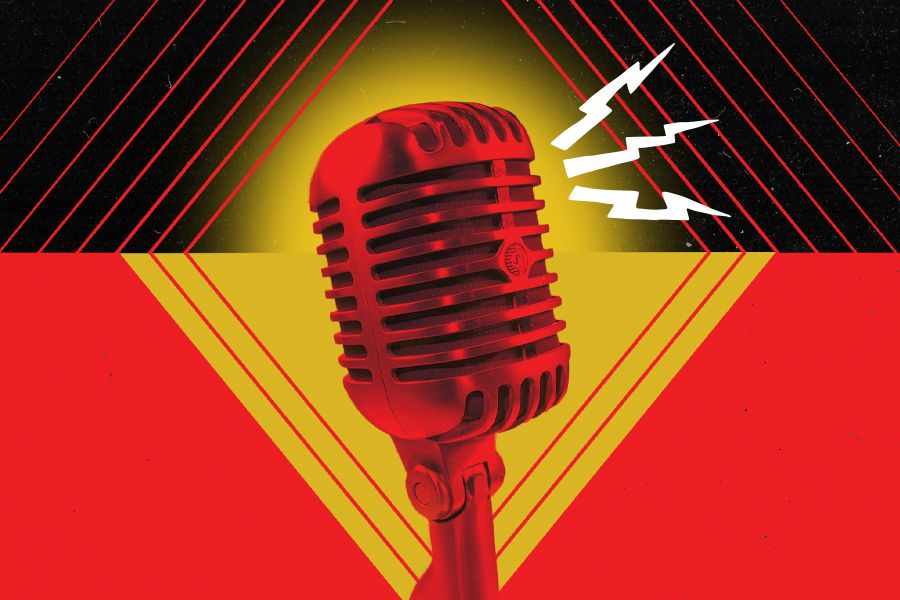 LÜM Presents Open Mic Night at High Noon Saloon
Open Mic Night
Doors:

5:30 pm

/
Show:

7:00 PM
High Noon Saloon
Free
Ages 18 and Up
LÜM presents Open Mic Night at High Noon Saloon hosted by FlowPoetry"
is our new sign-up based open mic night. The reason we decided to program an event like this is because Madison has one of the best local music scenes in the country and open mics are a great place for local fans of the scene, promoters, managers, media, and local artists to discover unheard gems, test out unreleased content, hone their craft, collaborate, network, and/or simply take a load off and have a drink.
Sign-up guidelines are posted below. We can't wait to see and hear the amazing talent you will bring to the High Noon Stage! We encourage you to check out LUM here (
https://lum.fm/
) and find new music that you can stream and share with friends!
So come out, grab a beer, mingle, check out some great local music/comedy/spoken word/etc, and enjoy another beautiful Madison evening!
Sign up:
All genres of music, poetry, and comedy are welcome! You play in the order you sign in. You must be present to sign up, no online reservations. If you are not present and ready and it is your turn, you will be pushed to the bottom of the list. You can write yourself in any time after 6:30 pm. There is no limit to how many people can sign up. All acts will be announced, who is on deck and who is up. Sign up ends at 9:30 pm. We will do our best to get through everyone before bar close. If you play as a group, you cannot sign yourself in later as a solo act unless we are short on musicians and we have gotten through everyone. This does not apply to musicians who want to step in and assist a solo artist for a few songs, or if a solo artists who only sings and requests a musician to back them up.
Time Limit:
Solo artists get 10 minutes. Most pop songs are around 3 min. long so you should have no problem fitting in 3 songs in your time frame. Groups (Bands) of two or more have more people so they get 15 min limit. (If a solo act is assisted by a backup artists, that does not count as a group)
Instruments:
Bring your own. We will have mics and stands but no backline other than that. Please no drum sets or large amplifiers. Keyboards and electric pianos are okay. No drum kits. Light percussion is okay like djembes and bongos, or cajon. If you have prerecorded original music you want to plug into the PA and sing/rap that's okay.
Privacy:
I do my best to take pictures of the event for promotional purposes, but can't get to everyone due to limited memory card space. If you do not want any pictures or videos of you posted on social networks, or anywhere else specifically, please let me know.
Any more questions, please contact me. -Adam (
flowpoetry@gmail.com
)